<!- sidebar-file='/sites/www.hbschools.org/web/hbs/Elementary School/_zumu_sidebar.html' -->
Dr. Gregory Hobaugh
Superintendent
Elementary School Principal
Mrs. Christi Roling, School Secretary
Quick Links
<!- box:side2 -->
Preschool Forms 2017-2018
Kindergarten Registration
Classrooms
Contact Form
Dog House
Guidance
Health Office
Principal Page
Supply Lists
<!- box:side1 -->
HIB Information
2015-2016 HBSD HIB Grade Report (pdf)
HIB Reporting Form (pdf)
HIB Contact Information (pdf)
HIB Policy (pdf)
Guidance for Schools (pdf)
Topper Tribune - December 8, 2017
Website calendar:
Monday: Girls on the Run, Environmental Club,
Tuesday:

Wednesday: Early Dismissal

Thursday:

Friday: Report Cards go home, no Preschool, PTO Movie Night
Congratulations to all our 3rd and 4th grade Musicians, and Ms. Shiffman and Mr. Thompson. Our Winter Concert was a fantastic kick-off to the holiday season - great job by everyone.
With the winter weather fast approaching, please remember to update your emergency contact phone numbers on Genesis. Just use your parent portal to update them. Our Emergency System uses the phone/email directly from Genesis. Don't be caught without a call!
Speaking of winter - we do try to get outside everyday for recess. Please ensure that your child has the clothing you feel is appropriate for outside play in the winter.
As winter approaches, Mrs. Cahill would like to ask for your help in tracking cases of flu and strep infections in the building. When calling your child out sick and when you send the absence note in when they return, please let us know if they have any flu like symptoms or strep throat. Thank you!
Mrs. Pellegrino is looking for donations of men's size small dress shirts. The children use them during art class. If you have any to donate, please send them to the Main Office.
The PTO is hosting a movie night in Friday, December 15th. Here's the link: Movie Night
---
Today we had a visit from a Harlem Wizard named Jack Ryan. He was fantastic! You can see him and all the other Wizards at Voorhees High School on Jan 14th. Tickets are available through our PTO.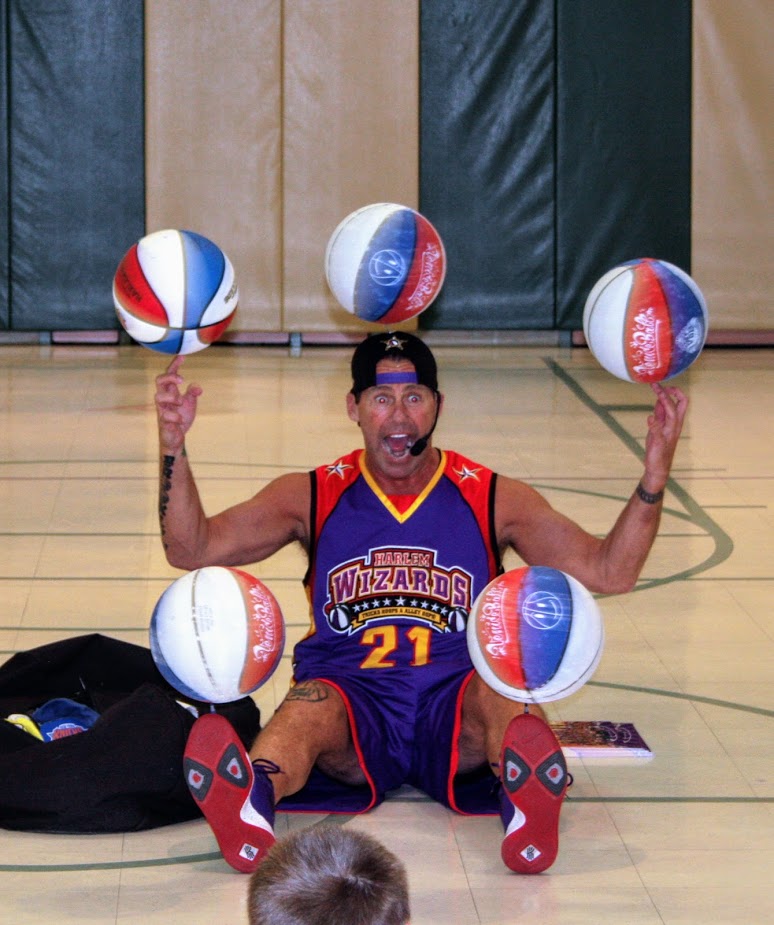 Security was tight at the Elementary School today!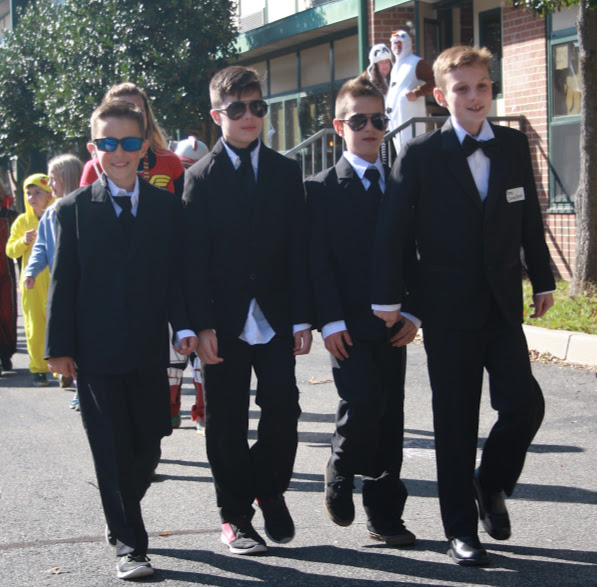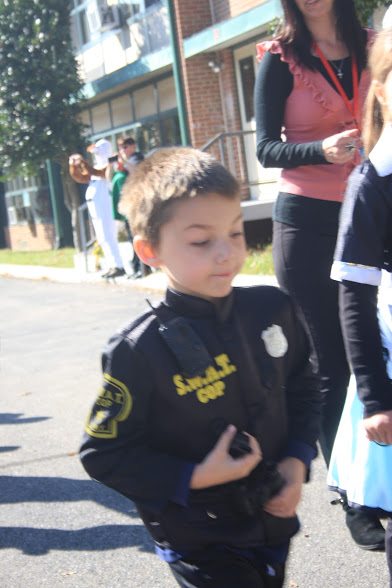 Even more fun....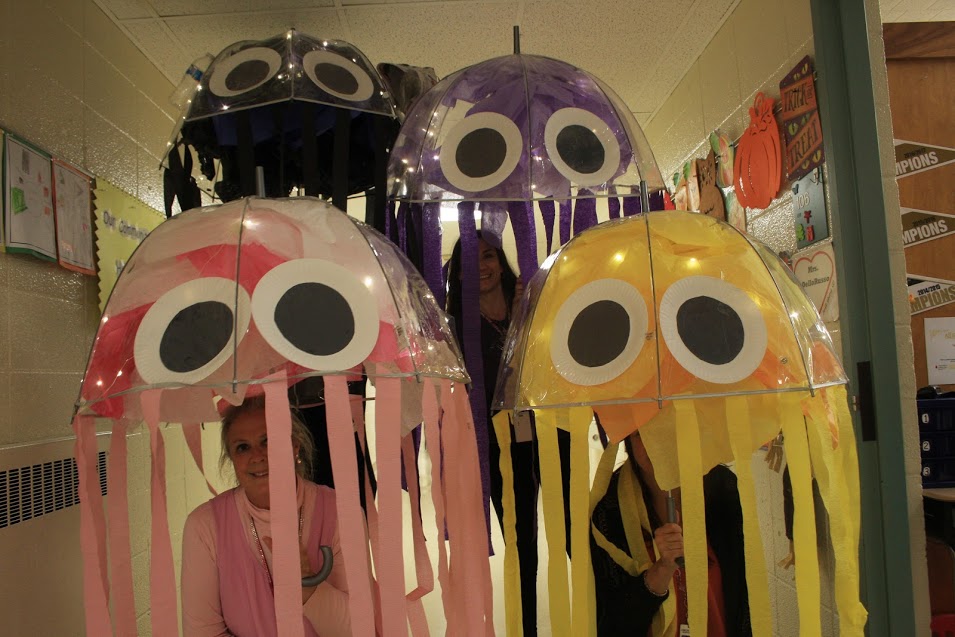 ---
Check out our Spirit Day participants! Each class had 100% participation. Next Friday will be another White & Blue day. Can't wait to see it!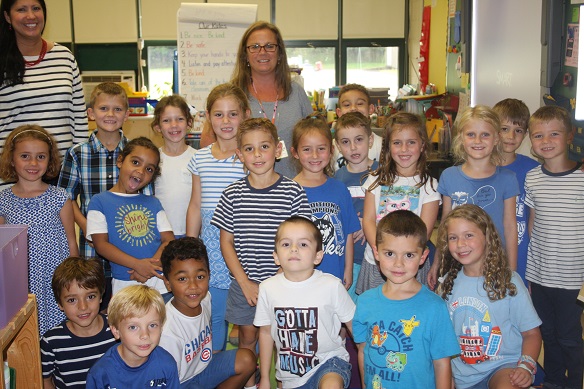 ---